The Killing of William E. Lewis
This post is a part of our series on Tom Horn – full collection of links at the bottom of the page.
"whenever everything else fails, I have a system which never does." -Tom Horn
No better man could have been better than Tom Horn to investigate the cattle thievery that was occurring northwest of Cheyenne along Horse Creek.
The years before and after the Langhoff episode reflected continuing problems with rustling for the cattleman. The Langhoff case of cattle theft, which resulted in only Louis Bath being jailed, was simply another in which the middle class and associated riffraff once again prevailed.
For years the courts had been lenient with cattle thieves. The Wyoming Stock Growers Association (WSGA) and large independent cattle ranchers had hired as brand inspectors and stock detectives reputable men like N. K. Boswell and W. C. Lykins – and others carrying dubious reputations — in an effort to gather evidence and arrest the thieves. However, their efforts were frustrated by juries that were often made up of the lower and middle classes — including rustlers — and by lenient judges. The judges, being elected, understandable played to their own electorates.
Thomas Sturgis, secretary of the Association had said in 1886,
Whenever a special case [of cattle stealing] comes to our notice, we always push it if the evidence is sufficient to get even a hearing before the proper authorities… [but] it is very difficult to get an indictment from a grand jury [even] with pretty definite evidence as to the guilt of the party charged with stealing cattle. Unfortunately, it is almost completely useless to bring matters to the court even after an indictment has been obtained and the evidence pretty well gathered. There seems to be a morbid sympathy with cattle thieves both on the bench and in the jury room….
As matters turned out, even hiring independent, private detectives to procure evidence of rustling to present in court was wasted effort. WSGA Secretary Thomas Adams, describing the frustrations and sorry financial situation in which the large outfits found themselves said:
It would be impossible for the Association… to undertake to bring the parties referred to, to justice. In the first place, we have no money at our disposal. In the second place, if we had the means to enter into any investigation of the matter, we would be obliged to act through private detectives. We already have tried this system, and have been thrown out of court and laughed at for our pains. Circumstances have forced cattlemen to look to themselves for protection outside of any association….
"Looking to themselves" meant taking whatever measures became necessary. William Lewis invited those measures upon himself….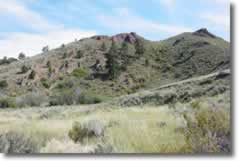 ---
This essay was originally published on Chip Carlson's personal website, which has since expired, and is re-published here as a way to preserve some of the content of this historical figure. If you would like to continue learning about Tom Horn, please explore the links below. If you'd like to read the complete story, and help to support the author, his book can be purchased here.
More about Tom Horn:
Tom Horn (main page)
The Tom Horn Story (summary)
The Killing of William E. Lewis