The status of Star was

last posted on 09/24/22 by
Please contact them directly
if you are interested in
what they've published:
8513 Lyons Road Waynesboro, PA

Did someone say dognip?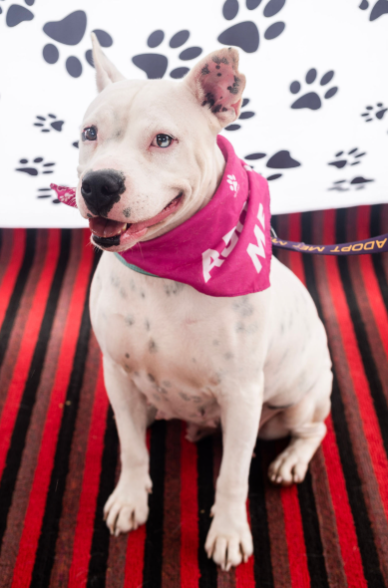 Star
Status: Last posted as 'available' on 09/24/22
Female Dog, Terrier
Terrier (Short Coat)
Description:
Star was transferred to us from another facility in August 2022, and is ready for her new home! Star has done wonderful with children while with us, and loves giving kisses and getting lots of pets! This bouncy, energetic girl previously had puppies before she came to us and and is looking for a home without small dogs or female dogs. She is a sweet three-year-old girl that enjoys walking around outside and smelling everything. Star is highly energetic and would do good in a house looking for a pup that they can take on walks or let run around! This beautiful girl is looking for her forever home and is spayed, microchipped, and up to date on vaccinations. Come meet her and apply to adopt today! Antietam Humane Society 8513 Lyons Road Waynesboro, PA 17268 717-762-9091/ Fax 717-762-0996 www.antietamhumanesociety.org
Peak your interest?
See other adoptable pets at
See fun facts and stats about