The status of Mason was

last posted on 08/23/22 by
Please contact them directly
if you are interested in
what they've published:
8513 Lyons Road Waynesboro, PA

Did someone say dognip?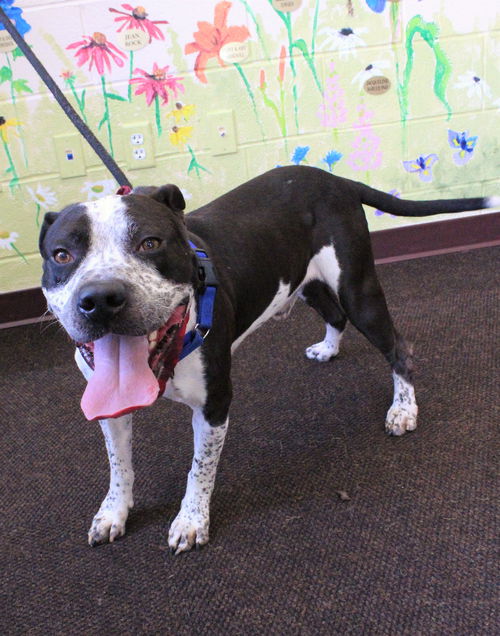 Mason
Status: Last posted as 'available' on 08/23/22
Male Dog, Pit Bull Terrier
Pit Bull Terrier (Short Coat)
Description:
Two-year-old Mason came to our shelter in April 2022 after he was transferred to us from another shelter. He's a happy boy who loves to fetch and enjoys going on long walks. Mason could benefit from some manners training but this excited boy is ready to learn. Mason has been going home with the director and we have learned he is just a big lazy cuddle-bug once he is in a home! While in our care, Mason has shown that he is very fearful of rain/thunderstorms, so a safe spot for him to tuck away in during storms would help this boy in his forever home. Mason has also done well with the other adoptable dogs, including in play sessions, so this pup would be fine with another dog in the home who matched his play style! He has been neutered, vaccinated and micro chipped and is all ready to find a forever home. Stop by to meet Mr. Mason and apply to adopt!Antietam Humane Society 8513 Lyons Road Waynesboro, PA 17268 717-762-9091/ Fax 717-762-0996 www.antietamhumanesociety.org
Peak your interest?
See other adoptable pets at
See fun facts and stats about