The status of Dodge was

last posted on 04/07/22 by
Please contact them directly
if you are interested in
what they've published:
8513 Lyons Road Waynesboro, PA

Live. Love. Bark.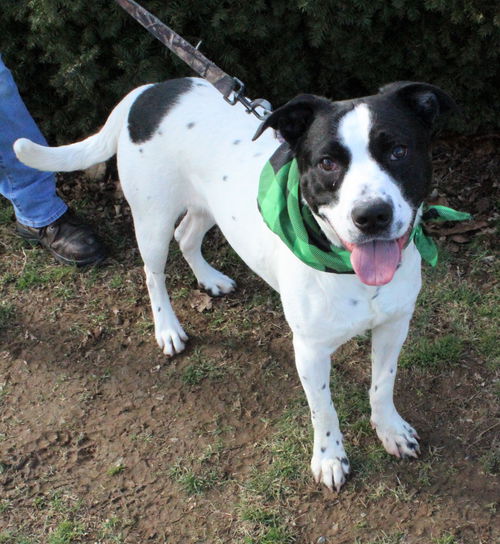 Dodge
Status: Last posted as 'available' on 04/07/22
Male Dog, Pointer
Pointer / Terrier / Mixed (Short Coat)
Description:
Energetic Dodge came to our shelter in February 2022 from a shelter in West Virginia. This happy pup is only a year old and still has some manners to learn. Dodge doesn't realize his size and wants to jump up and give everyone kisses as soon as he sees them. He has done well with other dogs and loves his walks and running in the play yard. Dodge has been vaccinated, neutered and micro chipped. If you are looking for a running buddy or a dog to play fetch with for hours on end then come meet Dodge and apply to adopt!Antietam Humane Society 8513 Lyons Road Waynesboro, PA 17268 717-762-9091/ Fax 717-762-0996 www.antietamhumanesociety.org
Peak your interest?
See other adoptable pets at
See fun facts and stats about