The status of Brooke was

last posted on 09/27/22 by
Please contact them directly
if you are interested in
what they've published:
8513 Lyons Road Waynesboro, PA

Did someone say dognip?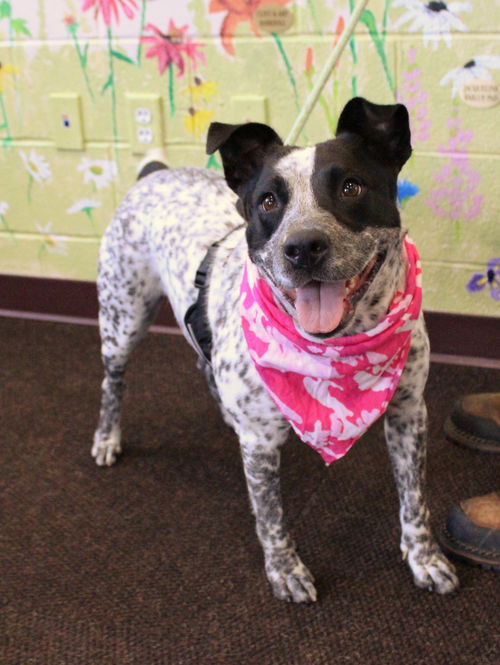 Brooke
Status: Last posted as 'available' on 09/27/22
Female Dog, Cattle Dog
Cattle Dog / Mixed (Short Coat)
Description:
Spunky-Brooke came bounding into the shelter as a stray who was found on a farm in March of 2022, and this pup is now ready to find her forever home! Brooke has a LOT of energy and loves to pull apart stuffed toys and fluffy blankets so an active life-style would benefit her and her behavior. If you are looking for a quiet dog, Brooke may not be the best fit for you! Brooke one-year-old and a big talker with a very recognizable squeal/bark. She does have some basic-training but could always benefit from more; she is great at playing fetch and loves to bring toys back so you can throw them again. While she has been with us, she has kept her kennel very clean, so after she is adjusted to a new schedule, she should do well on house-training. Brooke would be fine in a home with children and has been around medium to large male dogs with no problems. If you think Brooke could be the perfect pup for you, come and meet her and apply to adopt! Brooke is microchipped, spayed, and up-to-date on vaccinations. Antietam Humane Society 8513 Lyons Road Waynesboro, PA 17268 717-762-9091/ Fax 717-762-0996 www.antietamhumanesociety.org
Peak your interest?
See other adoptable pets at
See fun facts and stats about