The status of BELLA BLUE was

last posted on 08/03/22 by
Please contact them directly
if you are interested in
adopting BELLA BLUE
- here's
what they've published:
PO Box 1366 Pena Blanca, NM

Live. Love. Bark.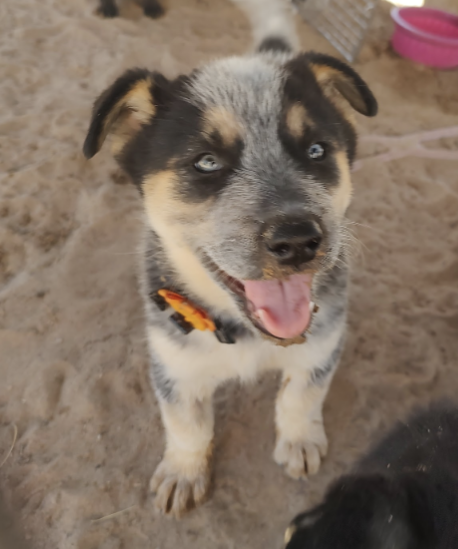 BELLA BLUE
Status: Last posted as 'available' on 08/03/22
Female Dog, Australian Cattle Dog/Blue Heeler
Australian Cattle Dog/Blue Heeler / Mixed (Short Coat)
Description:
BELLA BLUE is super affectionate and sweet. She's very playful and comes from a large litter. Adventurous, friendly, playful and curious. She has BLUE eyes :-) Her adoption fee includes her spaying, vaccines, deworming and microchip. Born June 8, 2022 on one of the reservations we work with. You must live in our adoptable area (Santa Fe, Albuquerque, Rio Rancho, White Rock, Los Alamos areas of New Mexico and you must also have another friendly male dog. Please email [email protected] first to see if he's still available. Online application, photos, meetgreet at your home with your pets and family members. We like to stay in touch after adoption! We are vaccinated, masked and keep socially distanced.
Peak your interest?
See other adoptable pets at
See fun facts and stats about