The status of Plum was

last posted on 05/10/22 by
Please contact them directly
if you are interested in
what they've published:
1703 7th Ave South Estherville, IA

Nine lives is not enough.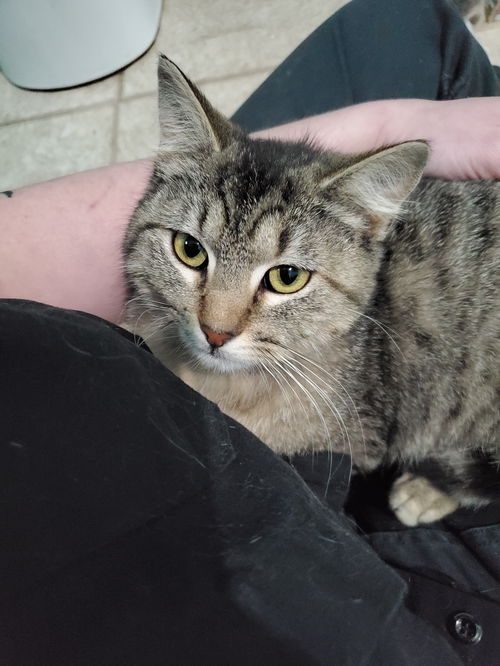 Plum
Status: Last posted as 'available' on 05/10/22
Female Cat, Domestic Short Hair
Domestic Short Hair (Short Coat)
Description:
**The first step in the adoption process is to complete the adoption application. The link to the Cat Adoption application can be found at www.emmetcountyanimalshelter.org**Plum is very shy but equally sweet. She has taken a long time to adjust, but her best buddy Stella has helped with that greatly. She's really coming out of her shell, although still has a tendency to hide if she hears a loud noise or is otherwise startled. She's never lashed out in aggression, not even a hiss, aside from when she first arrived in her foster home with 7 other cats, which is understandable, but has not had a single problem with any of them since then. She still tends to shy away from hands if you approach her too quickly, but with some sweet talk she does come out. We don't know what happened to her in her past life that made her so afraid but we're confident with more time, patience, & love in a quiet home, she & Stella will be the perfect companions for a single person, an elderly person, or a couple without young kids, just wanting a couple of sweet kitty buddies. Plum is spayed & up to date on shots. All cat & kitten adoption fees are a free will donation to approved applicants.
Peak your interest?
See other adoptable pets at
See fun facts and stats about