The status of Barney was

last posted on 03/29/23 by
Please contact them directly
if you are interested in
what they've published:
1703 7th Ave South Estherville, IA

Did someone say catnip?!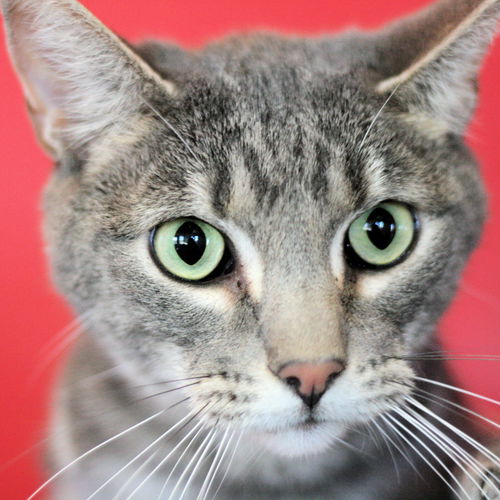 Barney
Status: Last posted as 'available' on 03/29/23
Male Cat, Domestic Short Hair
Domestic Short Hair (Short Coat)
Description:
***The first step in the adoption process is to go to our website at www.emmetcountyanimalshelter.org to complete the adoption application.*** Sweet, gentle Barney has been looking for a forever home since he came to us as a baby. Born of a feral mother that was caught in a trap Barney and his siblings were given the chance to become house cats. Although things are fun here at the shelter Barney would still love to have the chance to live out the life he was saved to have and find him self in a loving forever home where he can have a family to call his own! Barney enjoys looking after the younger cats and kittens in his room and he's always up for some pets and attention from the volunteers. If this striking boy looks like a friend that you might like to have please go to our website at www.emmetcountyanimalshelter.org to fill out the Cat Adoption Application and as always our adoption fees for cats are free will to approved applicants.
Peak your interest?
See other adoptable pets at
See fun facts and stats about