The status of Kasey (& see Gracie) was

last posted on 05/06/23 by
Please contact them directly
if you are interested in
adopting Kasey (& see Gracie)
- here's
what they've published:

Did someone say catnip?!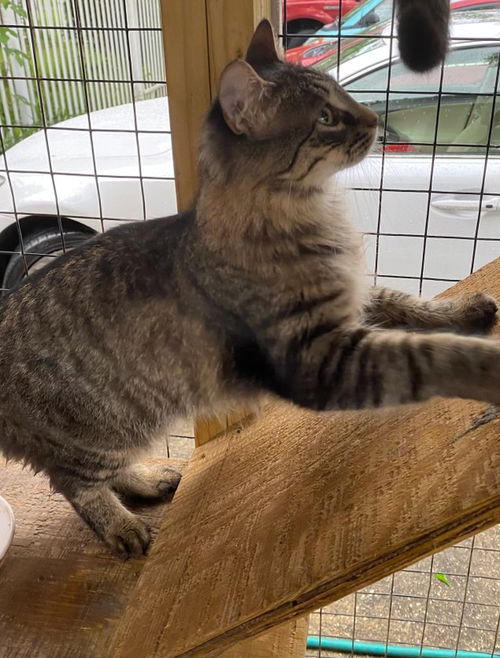 Kasey (& see Gracie)
Status: Last posted as 'available' on 05/06/23
Female Cat, Domestic Medium Hair
Domestic Medium Hair / Tabby (Medium Coat)
Description:
Gracie & Kasey, sisters (approx 8 mo old) are beautiful, sweet, fluffy spayed females who love to play and also enjoy cuddles in your lap. Gracie has longer hair, but both are fluffier than in pics. Tested, spayed, shots, microchipped. Application required. Adoption fee $150 each. Email m[email protected] or text 251-404-0022 ADOPT-A-KITTY.ORG
Peak your interest?
See other adoptable pets at